My cynicism is at code red. Yesterday I hit a new low (or high?) on the cynicism scale. My brother posted a video of a guy saving a drowned puppy and my first thought was, looks staged. It was posted by Unilad if you feel inclined to look for it. I'm not proud of my response, it was honest though. I followed it up with my favorite GIF: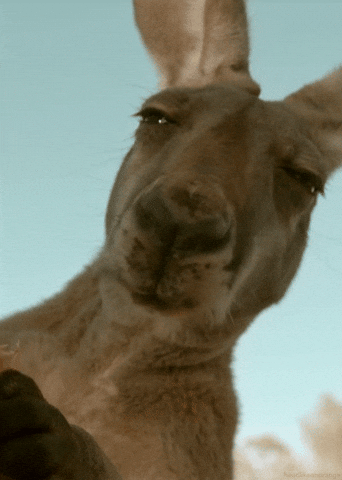 And the kid who got bullied – Keaton Jones – where to begin? I can't watch the video. I know what's on there, I have kids in Middle School. This past October I had serious thoughts of sending my husband out on Halloween dressed as Sponge Bob to beat the crap out of an 8th grader who's been a jerk to my kid. We didn't do it, it was just therapeutic visualization. The fact is that kid needs to get his ass kicked. There isn't a member of the school district faculty who would not agree with that "off the record". Which leads me to one of my all time favorite movie fight scenes:
As for Keaton, now his mother is getting questioned about alleged racist posts and fake fundraising. I'm over here like, "eh, not surprised." I hope Keaton gets the upper hand at lunch. Middle School is a cesspool of vicious kids, hormones, bad decisions and some poor fashion choices. It always has been.
I also visited one of my favorite blogs yesterday – Redneck Latte Ravings – http://www.rednecklatte.com/
He had a post which included two versions of "Baby It's Cold Outside". Check it out –
I used to hear this song and think, cute. Now in light of recent headlines and my own personal experiences….I watch the video and I find Ricardo Montalban a bit aggressive and creepy. The funny version featuring Betty Garrett and Red Skeleton doesn't feel right either.
It's all just a little too much right now. I need a time out.